Recommend Alan's obituary to your friends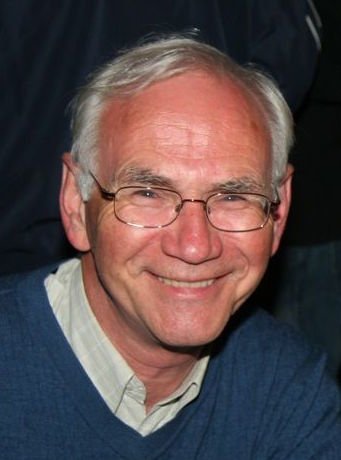 Obituary of Alan Mark Stevenson
The shock is slowly dissipating, but no one was prepared for the sudden passing of our beloved
Alan Mark Stevenson in the early hours of July 7th, 2021 at Kingston General Hospital in his 77th
year.
Alan is survived by his loving wife Sandra (Macpherson), by his adored sons Christopher (Adina
Goldman) and David and their mother Cheryl Charlton Stevenson, and by his grandchildren
Gabriel, Iris and Adrien. He eagerly adopted his blended family and loved and was loved by
Sandra's children John Lush, Drew Downs (Dawn Laing) and Ally Downs (Matt Patriquin) and by
Sandra's grandchildren Mackenzie and Kayla Lush and Ben and Ellie Patriquin.
The eldest of five children of Ira Stevenson and Edith Delaney Stevenson, Alan maintained a
close relationship with his four sisters and their families: Dale (Fred Asselin); Cathy (Rick
Walker) and her children Fraser and Julia Robertson; Jill (Steve Gale) and children Jenna,
Michael, Laura and Ryan; and Karen. Alan also was fully immersed in his wider family
connections and through his incredible photography was the chronicler of many events
involving Stevenson, Keefe, Macpherson, Rempel and related family gatherings
Born in Summerside, PEI, Alan grew up in Ontario, graduating from university in Ottawa. An
early interview after graduation started a life-long career with Correctional Services Canada in
1970. He began at Warkworth Institution, which was followed by his first appointment as a
Warden at Springhill Institution in Nova Scotia, then at Stony Mountain, Manitoba. He
transferred to the Kingston area where he served as Warden at Millhaven (twice), Collins Bay
(twice), Bath (twice) and finally his first minimum security institution at Pittsburgh. His wisdom,
integrity, expertise and experience was widely recognised and he continued to serve as a
teacher and as a frequent Incident Investigator across the country after official retirement.
Alan's interests were wide. As a pilot, he decided to build his own plane. A skilled carpenter, he
could renovate a house or build fine furniture. He could rebuild an antique automobile or build
model airplanes. He was a highly skilled photographer who could also build a computer and
manipulate the latest software. He enjoyed reading and researching, theatre and travel and yet
perhaps was happiest when he could apply his skills to assist the family and friends he loved.
A celebration of Alan's life will be held at a later date when it is safe to do so. Funeral
arrangements are in care of jamesreidfuneralhome.com. In lieu of flowers, memorial donations
made to the MDS Foundation - https://www.mds-foundation.org or the Sandy Pines Wildlife
Centre - https://sandypineswildlife.org/ - will be much appreciated by the family.